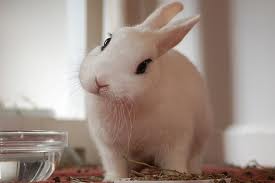 A teenage girl from Insuza area in uMguza, Matabeleland North has become a subject of discussion in her community after reports that she is always changing to a crocodile-like creature.
B-Metro contacted Nomathemba Moyo, the stepmother of the unfortunate girl (13) and she claimed her teenage daughter started changing into a "crocodile" in March.
She claimed one night they were sleeping and heard weird sounds. Moyo, who sounded shocked and in despair said she woke up and found her stepdaughter hissing like a snake.
"I woke up and called my son who slept in a spare bedroom and we prayed for her but our efforts were in vain. When we were still in prayer she changed to a crocodile-like creature" she said.
Meanwhile, she said they have consulted prophets and sangomas over the issue but to no avail. "We have consulted several prophets and sangomas over the issue but there is no solution yet," she said. But in the early hours of the morning she reverts to her natural being. This has left me confused. During the day she behaves strangely by licking her lips continuously and looks confused. She also crawls during the day," she said.
The distraught Moyo said in a bid to find a solution she sought advice from family members. She said her aunt advised her to take her troubled daughter to a sangoma in Chipinge.
"My aunt advised me to take her to a sangoma in Chipinge. We hope for the best,' she said.
Moyo also said some of the villagers were accusing her of bewitching her daughter to attract customers to her business.
"Some villagers are saying I am the one who is causing her to change into a crocodile. But after our headman Jeffrey Masuku intervened the situation subsided. The elders called a meeting and talked to the community members who seemed to suspect that I am the one who is bewitched my daughter. Some were saying that they fear that I might bewitch their children," she said.
B-Metro caught up with headman Masuku who admitted they held a meeting to allay unfounded suspicions leveled against Moyo.
"We convened a meeting and it was unanimously agreed that community members should stop accusing Moyo. We should be united than to be divided by the circumstances," said Masuku.