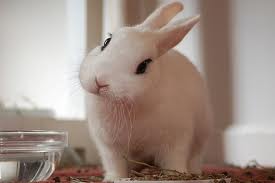 After several adjournments for a possible settlement, a Grade 'C' customary court at Inalende, Mokola, Ibadan, Oyo State has dissolved the marriage between a 31-year-old fashion designer, Omotola Oyeniyi, and her husband, Olusola, over abandonment and uncaring attitude towards her and their only child. the marriage lasted about 13 years.
According to Omotola, Olusola stopped taking care of her and the children since he married another woman.
"There was a day he sent me to buy recharge card for him at 10p.m but I couldn't get it. On returning home, he had packed out my belongings, poured petrol on them and set them on fire. Seeing this, I informed one of his brothers living close by. The man later took us to Lagos to other family members in order to settle issues, but all to no avail. While in Lagos, my second child was hit by a vehicle and died.
"On the night we returned to Ibadan, he told me that he had already married another woman of his choice. Not minding that, I pleaded with him till the following morning but I discovered he had already made up his mind. After the incident, we still lived together for about four months until he decided to move out of the house. All efforts to bring the situation under control were unsuccessful to the extent that he told me to stop calling him.
"When our house rent was due, the landlord called him but he said he had left the house, so he should talk to me. I still spent a year and a half years in the house but he returned to us," she told the court.
The petitioner told the court that in August 2015, Grace, their child asked after his father and she called him.
"He gave my daughter N2,000 and another day, he also gave her N2,000. Since then, he has stopped taking care of the child. I have tried over time to persuade him to rise up to his responsibilities as a father but he has not changed. His parents are aware of this too, but they have never done anything about it," she said.
The court asked Omotola what she did when she met her husband burning her belongings, she said: "He said if I came closer, he would kill me."
In his response, Oyeniyi denied some of the claims by his wife. He told the court that his family advised him to leave his wife since he has married another woman.
"Her belongings which I burnt were the ones I bought during our wedding ceremony. I only threatened her that I could pour battery water on her. I have been taking care of my daughter; I gave her N2,000 and N5,000 respectively against my wife's claim.
"After the first settlement, I bought part of the clothes I set on fire and I moved out of the house. That is all," Olusola said.
Omotola cut in while her husband was narrating his own side of the story to the court and asked "did you buy any cloth for me after you burnt all?"
"I bought one for you for the naming ceremony of the second wife's child," Oyeniyi claimed.
"You are telling lies before this court," Omotola confronted him while her husband answered "only during the naming ceremony."
President of the court, Mr Ramoni Olafenwa, in his ruling said: "Having gone through the evidence of both parties on oath, the court sees that the plaintiff has been denied love. This court cannot do another thing other than to grant the plaintiff's request. The marriage between both parties is dissolved forthwith. The only child is to be taken care of on education, health, moral and financial grounds by the defendant. The defendant is to pay N4,000 monthly as food allowance. Both parties should keep the peace."