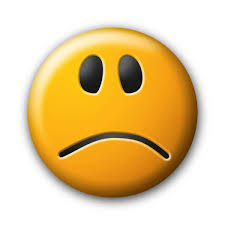 A Bulawayo man stunned a court after allegedly crying and begging the magistrate to grant an order which permits him to seek sexual fulfilment outside marriage apparently as a way of "fixing" his wife who had denied him sex for seven years.
Roberto Moyo (59) from Mpopoma once claimed that he lost sanity and was admitted to a local psychiatric institution after his wife Leandy Moyo (52) severely deprived him of sex despite the fact they were sharing the same bed and blankets.
He said after receiving some therapy the doctor who attended to him later advised him to do away with his wife.
Roberto claimed that the sex which his wife of 26 years was denying him was worsening his frail health.
Roberto who together with his wife went for a two-week counselling at the instigation of the magistrate Marylene Mtshina who referred them after their initial appearance last month at the Bulawayo Civil Court, said counselling proved unhelpful at all after his wife declared that she was not going to fulfil his marital demand.
"Your Worship the counselling which you referred to us was not beneficial at all as it failed to end the poor sexual relationship which existed between us.
"Since my wife is not open to me that I should seek sexual fulfilment outside marriage, it is better for you to grant me the order which permits me to have sex outside marriage.
"This is so because of her church doctrine, the Roman Catholic Church which does not allow divorce under whatever circumstances.
"When we got married in 1988 we did not have problems which however, started sometime in 2008 when were in bed after she told me that I should not touch her. I thought it was for that day only but she continued denying me sex until to today.
"She declares that she no longer wants to have sex with me despite the fact that we are sharing the same bed and blankets. I feel our relationship does no longer exist hence can you kindly grant me an order which permits me to seek sexual fulfilment outside marriage. I am stressed and under medication. I believe if I get sex I will be fine," said a tearful Roberto.
In response, Leandy who seemed not be moved by her husband's sex plea said: "Roberto was a nuisance as he was not sleeping at home and was always coming home late bragging that he was sleeping with another woman. In 2008 when I started denying him conjugal rights he would not give me money. If he wants sex he can look elsewhere and I will still consider him as my husband but I want a peaceful environment at home."
"Since your wife agreed that you can seek sexual intimacy outside marriage make sure you should not abuse that approval by bringing girlfriends at home. Both of you should however, live peacefully by not verbally, physically and emotionally abusing each other," ruled the presiding magistrate Marylene Mtshina.
Roberto apparently ran out of words to thank the magistrate before he happily left the courtroom.