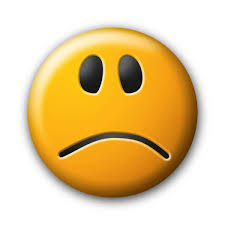 A BULAWAYO woman got the shock of her life when she discovered that her husband had been secretly taking antiretroviral (ARVs) drugs for five years, a court heard.
Catheline Dube of Emakhandeni suburb dragged her husband Rangarirai Chirema to court demanding her identity card and passport, which she said the latter had hidden to prevent her from leaving him.
She said she stumbled on the hospital records showing her husband had been on ARV treatment since 2010, as she turned the house upside down looking for the documents.
Dube said the discovery was the final straw that destroyed their marriage of eight years.
She told magistrate Victor Mpofu that she was afraid of getting an HIV test and had since moved out of the matrimonial home to live with her parents.
"Your Worship, I'm seeking the assistance of the court to get my ID and passport from this man because he is refusing to give them to me. When I was looking for the documents in the house I searched his black pair of trousers that he doesn't wear.
"I then saw a paper from the clinic and his pills. When he came home from work I confronted him and he told me that he has been taking the drugs for five years," said Dube.
She told the court that Chirema moved in with another woman a few days after she left but was refusing to let her collect her personal belongings.
Chirema said he could not tell his wife about his status because Dube is too talkative and never gave him a chance to speak during one-sided conversations the couple often had.
He said she was stressing him.
Chirema told the court that when he found out he was HIV positive, he needed a comforter.
"Your Worship, my CD4 count is now on 76 and I collapsed twice recently. This woman talks a lot. She has been giving me stress and my doctor asked me to come with her so he can tell her to get tested. I couldn't tell her because she talks too much."
Chirema told the court that he did not take Dube's passport but only has her identity card and birth certificate. He produced the documents and gave them to Dube in court.
Magistrate Mpofu ordered Dube to go and apply for another passport.
"The passport isn't known to Chirema therefore you've to apply for another one at the passport office. You will also go and collect all your personal property from his place of residence," he said.