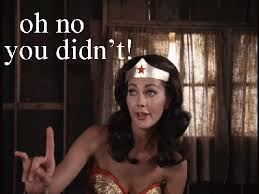 A MAN caught with used condoms by his wife yesterday told the Harare Civil Court that he uses the condom's rubber bands to fix his bicycle's stickvalves.
Jonathan Nyambo was responding to his wife, Marbo Dzimbiti, who had submitted that she always discovers used condoms in her husband's pockets.
Nyambo had approached the court seeking a protection order against Dzimbiti whom he accused of teaming up with her brothers to physically abuse him.
"She once found condoms in my pocket and started accusing me of sleeping around, but I only wanted to use their rubber bands to fix my bicycle's stickvalve which was giving me problems," he said.
Nyambo also told magistrate Mr Trevor Nyatsanza that he was now living in fear because of Dzimbiti's violent
behaviour.
He claimed that he was once suspended from his work place because of Dzimbiti's violent behaviour.
She denied the allegations.
Mr Nyatsanza dismissed Nyambo's application due to lack of merit.