AN Esigodini man assaulted his wife accusing her of cheating him with a snake after he found the reptile on their matrimonial bed.
This came to light when Leonard Mpofu (60) appeared before Esigodini magistrate Mr Lungile Ncube last week facing charges of domestic violence. Mr Ncube sentenced Mpofu to pay a fine of $200 or 90 days in prison.
This was the fifth time Mpofu had attacked his wife, Ms Alengiwe Mabhena (55) over the same accusations as he had previously said abusive words saying she had goblins.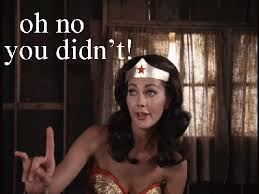 Prosecuting, Mr Jafta Nyika said on an unknown date at about 9am, Mpofu failed to comply with a protection order that was issued against him by a Bulawayo Magistrate Court by going to his homestead where he claimed that he saw a snake on their bed.
He said he had consulted tsikamutandas, who confirmed that the snake belonged to Ms Mabhena after which the snake got "furious" and bit one of their neighbours.
He told the court that they have been married for the past 30 years and they have children. Before marrying her, he said he had heard about the family's witchcraft background but he thought there were just false rumours. And when it came to his conjugal rights, he added, Ms Mabhena was ever tired.