He never cares for me and the children —Wife
A 36-year-old husband, Abraham Dominic, has told a Mararaba Upper Area Court in Nasarawa State that his wife always threatens to poison his children anytime he corrects her mistakes.
According to the News Agency of Nigeria (NAN), Dominic, a businessman, had urged the court to dissolve his eight-year-old marriage to his wife, Onyedikachi, for alleged lack of understanding and peace.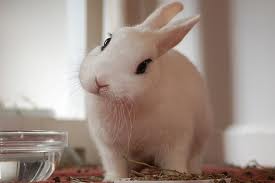 According to him, the respondent goes out and comes back at will, which makes him lose confidence in her and the marriage.
The petitioner said that he was seeking for dissolution of their marriage and also for the court to award him the custody of their four children.
Since l married the respondent in 2008, l have not known peace, I can never correct my wife whenever she makes mistakes.
"She goes out without my knowledge whenever I talk to her, she always threatens to poison my children in order to get back at me.
"She took two of my children to Onitsha without my knowledge and she would not tell me what they were doing there.
"There is frequent trouble in my house and I cannot let my children get tangled in this situation as it might affect them," the petitioner said.
Onyedikachi, however, denied all the allegations, saying her husband did not care for her and the children's school fees.
"I can never poison my own children, I am the one who always provide for the children and take good care of them.
"Even when I am sick, I do my best to look after them because my husband cares less.
"I was not feeling fine when my sister came and she saw me, she then decided to take the children with her for the holiday but they will be back," she told the court.
The presiding officer, Mr Ibrahim Shekaru, however, adjourned the matter till September 20 to enable the petitioner to present his witnesses.