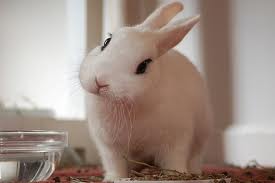 An abusive Harare man was yesterday arraigned to the Harare Civil Court by his ex-wife who was accusing him of urinating on her while she was asleep.
Stella Kamujawo claimed Joseph Mukwashi chased her out of their matrimonial house last year under unclear circumstances after she questioned his behaviour. Kamujawo made the revelations in court where she was seeking a protection order against Mukwashi whom she accused of breaching her peace.
"This man is very abusive, he was in the habit of urinating on my head during the time we were living together," she said.
"I ended up sleeping on the sofa because I could not withstand his dirty behaviour."
Kamujawo told magistrate Mrs Babra Masinire that Mukwashi was now visiting her new place of residence where he demands to be intimate with her.
"He chased me out of our matrimonial home, but now he is coming to my place of residence to physically and sexually abuse me," said Kamujawo.
She said she was now living in fear since Mukwashi was in the habit of physically abusing her whenever she refused to be intimate with him. Responding to the allegations, Mukwashi said he used to physically abuse Kamujawo, but he was no longer doing that.
"I used to abuse her but at the moment I am not doing anything bad to her," he said, before telling the court that he was not opposed to Kamujawo's application.
Mrs Masinire granted the order in Kamujawo's favour which barred Mukwashi from physically, sexually or verbally abuse her.