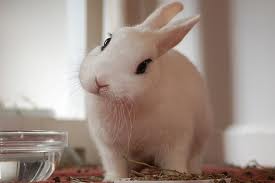 Cape Town – A Zimbabwean man accused of cutting out and eating a man's heart was denied bail by the Athlone Magistrate's Court in Cape Town on Monday.
"There are few things these days that really shock people due to horror movies. For something to induce a sense of shock, it must be really graphic and unexpected, savage-like," magistrate Elizabeth Ellis told 35-year-old Andrew Chimboza.
"And if I look at what you have done, sir, what you have done is a savage act."
Ellis said that although she would leave the merits of the case to the trial court, she was convinced that the State had a prima facie case against the accused.
The case was likely to be heard by a regional court or the Western Cape High Court.
Heart out of body
Chimboza is charged with stabbing 62-year-old Mbuyiselo Manona to death at the Gugulethu home of a female client a month ago.
During his bail application last week, he said he stabbed a belligerent Manona to death with a butter knife in self-defence after he had attacked him without warning.
He rebutted the State's claim that he had eaten Manona's heart and said that the blood on his face had been from a gash to the head and Manona's spurting wounds.
"The State has eyewitnesses to the fact that the accused was on top of the man who was stabbed and killed and that the heart was taken out, and that the heart was indeed out of the body," the magistrate said.
She said Chimboza had failed to show the court that it was in the interests of justice for him to be released, as the offence was classified as a schedule five in terms of the Criminal Procedure Act.
Ellis said she would definitely be doing the community an injustice by granting him bail.
Her decision was largely made on the basis of the peace and security of the public, the safety of the accused and the outrage that would be induced should he be granted bail.
'Horrific and shocking'
"I can tell you that that sense of shock and horror is not a subjective one which only I feel or that only the State prosecutor feels," she said.
"The media attention, [and] you are not a celebrity, sir… is precisely because it is so horrific and so shocking."
Ellis said the country had witnessed a number of killings in the past where body parts were removed, primarily for muti [traditional medicine].
However, it was "unusual" that the accused had allegedly been found sitting on top of Manona, eating raw pieces of his heart, knowing that his female client could return home at any moment.
She postponed the matter until 16 September for further investigation.