A MARANGE man was hauled before the courts on allegations of bedding his employer's 14-year-old daughter on countless occasions.
Manica Post reported that Tinashe Simango (26) of Mushunje Village is facing charges of having sexual intercourse with a minor.
Mutare senior magistrate, Sekai Chiundura presided over the matter, while Fletcher Karombe prosecuted.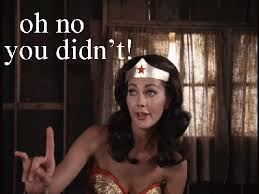 The suspect, who was working for the father of the complainant as a herd-boy, is alleged to have proposed love to the minor who accepted.
It was further alleged that he lured the girl into his room and with her consent they became intimate.
Since that day they slept together on countless occasions at the minor's homestead.
The minor's mother later made a police report after she noticed weird behavioural changes on her daughter.
A medical examination done on the complainant showed that she had been abused.
Responding to the allegations, Simango told the court that he knew that the girl was a minor.
He said he could not help it since lust had taken the better of him and begged the court for forgiveness.
He was remanded to today (Friday) for sentencing.
In an unrelated incident that happened in the same village, a grinding mill operator got himself in trouble with the law after allegedly bedding two consenting minor sisters.
Arnold Majanga pleaded not guilty to having sexual intercourse with minors when he appeared before senior magistrate, Langton Mukwengi.
It was the State's case that on April 17, the minors' mother filed a missing persons report with the police.
Investigations by the police later revealed that the other minor was staying with the suspect as husband and wife.
It was also discovered that the suspect had been previously married to the other minor sister who had since left for her parents' homestead.
In his defence, Majanga told the court that he did not sleep with the girls, but offered them accommodation after they were thrown out of their house by their mother.
He was remanded in custody to June 2.