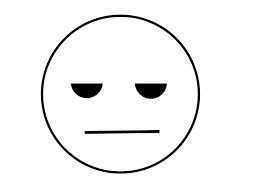 A 23-YEAR-OLD man has claimed that he is possessed by evil spirits and pretended to be a monkey after he was caught raping his six-year-old niece.
The man from Nkulumane suburb, who cannot be named to protect the abused minor, pretended he was mentally ill after he was caught.
The man appeared before Western Commonage provincial magistrate Willard Mafios Moyo and was charged with contravening Section 89 of the Criminal Law (Codification and Reform) Act.
He pleaded guilty to the charge and was remanded in custody to February 3 for continuation of trial.
The magistrate expressed dismay at the man's behaviour, asking what kind of an uncle he was, who could rape his niece.
In his defence, the man said he suspected he must have been possessed by a spirit during the occurrence.
"I did not see myself lifting her up," he said.
"I must have been possessed by an evil spirit that night."
He apologised to his sister (the girl's mother), saying he had stayed with his niece for six years and he never had an intention of raping her.
"I never intended to rape her," he told the court.
Agreed facts are that the man, his sister and her daughter were watching a movie and after a while the victim's mother dozed off.
The man then lifted his niece to his bed.
After sometime, the girl's mother heard her child scream once. She woke up and went to her younger brother's bedroom and found him on top of her daughter.
The mother called neighbours who found the uncle undressed on the bed, jumping around and making monkey sounds, as if he was possessed.
They failed to get hold of him, as he ran onto the streets undressed, saying he was changing into a monkey.
A police report was made, leading to his arrest.
The girl's mother said she always left her brother to take care of her daughter when she went to work and never suspected that he would rape her.