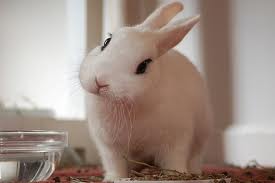 A BULAWAYO cop, whose adulterous wife reportedly infected him with sexually transmitted infection (STI) last week, dropped charges against her for intentionally infecting him with a disease.
Benjamin Rhambi told the court that he had been infected with an STI thanks to his wife's extramarital affairs.
Rhambi (26) appeared before Western Commonage magistrate, Tancy Chipumha Dube, where he dropped the charges against his wife, Patience Mavhinga, saying she apologised for being unfaithful and because he loved her, he was willing to forgive her.
Mavhinga had been charged with the crime of intentionally infecting someone with STIs, as defined by Section 78 of the Criminal Law (Codification and Reform) Act.
Agreed circumstances are that the cop met Mavhinga when he was deployed to work in Bulawayo from Harare in early September last year and they both fell in love and got married.
"We got married and we only had sex for three consecutive days without protection since she was now my wife," Rhambi said.
"However, after a few days I started noticing funny behaviour and suspected that she was cheating on me."
After a few days the cop said he was in his house with his new wife, when a man claiming to be her lover visited them.
The two quarrelled, with Rhambi accusing his wife of having an affair.
"I said they were sleeping together in passing, but I came to realise later that I was saying the truth, having noticed a rush on my genitals," he said.
"I went to Mpilo Hospital to get tested and the doctors discovered that I was infected with STIs."
The angry cop rushed to his house, intending to kick out the adulterous woman, but a friend stopped him and advised him to report the matter to authorities.
Rhambi claimed that there was no way he could have contracted the STI from elsewhere, as he had never slept with anyone else since they got married.