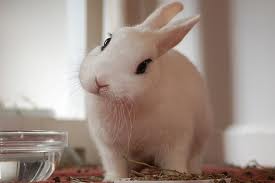 Durban – A Lesotho national accused of chopping up two people and boiling the heart of one of them is expected to appear in the Durban Magistrate's Court on Thursday.
Lehlohonolo Joseph Scott, 26, is charged with two counts of murder and one of escaping from custody in Lesotho. He faces extradition to Lesotho.
During his last appearance, his lawyer Shameer Goolabjith asked the court for the bail application to be postponed while it was determined if Scott was a South African citizen.
Prosecutor Blackie Swart said when Scott was arrested on 6 April he had a fraudulently obtained South African identity document.
However, Goolabjith argued his client had a South African birth certificate.
According to an affidavit by Lesotho Director of Public Prosecutions Leaba Thetsane, Scott, and his mother Malehlohono Scott, are charged with the murders of Moholobela Seetsa, 13, and Kamohelo Mohata, 22.
Body parts found in car
According to the affidavit, Seetsa was cycling on 11 January 2012. He never returned to his home in Koalabata village.
Various body parts were found in a ditch a few days after he was reported missing.
Mohata, a first-year student from the same village, disappeared early in July 2012.
After an SMS was sent to his parents saying that he had gone to South Africa, police were tipped off about the Scotts' alleged involvement.
When they visited Malehlohono Scott's house, they found two arms and a leg in the back of a Corsa bakkie and testicles behind the seat.
Lehlohonolo Scott allegedly pointed out a knife that was used to stab Mohata, a wire used to strangle Seetsa, and a pot in which Seetsa's heart was apparently boiled.