'My sperm is too weak to impregnate a woman'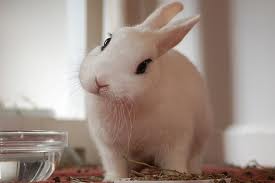 A Harare man identified as T. Karakadzai had a count in ruptures after he denied being the biological father of 'his' child saying his sperms are too weak to impregnate a woman.
His lover Primrose Shamhu had dragged him to court accusing him of neglecting their one month old baby, H-Metro reported.
she told the court, "I need US$200 for the baby. I stay with my sister and I am a cross border trader realising US$120 per month.
"I abide by what is stated in my expenditure list".
In response, Karakadzai "I am not willing to pay anything because when she was pregnant we had a fight.
"I am convinced that the baby is not mine. I had semen analysis tests done on the 10th of May this year.
"The results showed that I had a significantly low sperm count. Another man is claiming to be the father so there is a very high chance that he is the father.
"I was then put on medication to increase my sperm count and that is why I was able to father a child after," said Karakadzai.
Magistrate Yeukai Dzuda who presided over the matter asked Primrose when the two started dating and when they broke up.
Primrose told the court that she started dating the respondent on the of January 15 2015 and broke up on May 9 this year.
She also told the court that the baby was born on July 7 July this year.
Karakadzai agreed with the dates stated and also admitted to being intimate with Primrose during the course of their relationship.
Karakadzai was advised about the law of presumption in the maintenance court that states that if a man admits to having any sexual relations with a woman, the child or children in question are presumed to be his and until he can prove otherwise through DNA tests, he is obliged to pay maintenance.
The matter was postponed.