An Agege Customary Court in Lagos State, has fixed December 15 for judgement in a divorce case filed by a woman, Bilikisu Jamiu, over irreconcilable differences with her husband.
President of the court, Mr Philip Williams, fixed the date after the petitioner's husband, Tanimola, told the court that he was not against the divorce.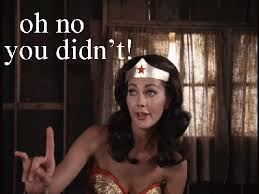 Williams urged the couple to maintain peace and have a re-think about the divorce as children from broken homes were always stigmatised.
According to the News Agency of Nigeria (NAN), the petitioner had urged the court to dissolve her marriage citing irresponsibility, lack of love and proper care for her and their two children.
She alleged that her husband was troublesome, beat her constantly and always accused her of dating different men.
"Whenever he returns home late and l do not open the door for him on time, he will descend on me and turn me to a punching bag.
"He beats me to the extent that I always sustain injuries," she said.
She claimed that her husband constantly reminded her that her mother was not initially in support of the union and beat her repeatedly.
"My husband is irresponsible, violent and too temperamental," she said.
The petitioner urged the court to dissolve the 13-year- old union and to award her custody of their children.
The respondent, Tanimola, told the court that his wife was a flirt and a party freak.
He said trouble started when he saw a bird tattoo on his wife's backside and told her that he was not in support of such a thing.
"She refused to listen; instead, she increased her waywardness by partying a lot and keeping bad friends.
"Whenever I advised her to distance herself from the type of friends she keeps, my wife will insult me and tell me to mind my business.
"I reported her to her mother but she told me not to disturb her daughter, saying as her mother, she still goes to parties," he said.
Tanimola alleged that there are nude pictures on his wife's phone which she refused to delete after he had asked her to do so.
"She talks to strange people on phone at ungodly hours," he said.
He further alleged that whenever they had any misunderstanding at home, the petitioner reports to her mother, who encourages her to pack out of his house.
"I wholeheartedly agreed to the dissolution of the marriage," he said.
3Click to share on Facebook (Opens in new window)3Click to share on Twitter (Opens in new window)Share on Skype (Opens in new window)Click to share on WhatsApp (Opens in new window)