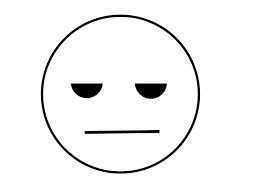 A WOMAN from New Magwegwe suburb in Bulawayo allegedly lost a piece of her right ear after it was cut off by her estranged husband following a dispute over maize.
Siphilisiwe Ncube who dragged her estranged husband Ndaba Dlamini to the Civil Court seeking a dissolutuion of their marriage, told the court that she now feared for her life after her husband cut off a chunk of flesh from her right ear with a knife.
Ncube said her crime was to query why Dlamini had sold 10x50kg bags of maize that the family harvested last season and squandered all the money.
She told provincial magistrate Victor Mpofu that after cutting off a chunk of flesh from her ear, Dlamini threatened to kill her.
"I found some of the maize missing from the granary and he started shouting at me. He produced a knife and cut off my right ear. He told me next time he will kill me. We harvested more than half a tonne of maize but he took some of the maize and sold it and spent all the money," she said.
Ncube told the court that she was no longer free as she was living in fear following Dlamini's threats.
Dlamini, she said, was physically and verbally abusive.
She added that Dlamini was no longer providing for their children as he was spending his money on girlfriends.
Dlamini denied that he sold the maize saying his eldest child could testify on his behalf.
"Your Worship, I heard what she wants and I agree that our marriage should be dissolved because we've been having problems. I didn't sell the maize but we're eating the maize even today and my eldest child can confirm that," he said.
Mpofu granted the dissolution.
He further ordered the couple to share their property equally and said a police officer should be present when they share the property.