BULAWAYO police have arrested four men, including a married nurse, who allegedly gang-raped a 14-year- old Form Two girl at a party.
The incident happened last week on Thursday at a house in Barbourfields suburb.
Sources said the suspects, aged 24, 26, 27 and the 37-year-old nurse, took turns to rape die teenager, who is a pupil at Eveline Girls High School, after intoxicating her.
The suspects cannot be named to protect the identity of the victim.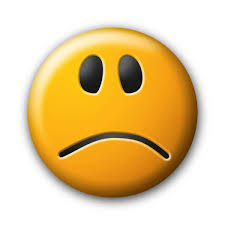 The source said the 37-year-old married nurse is stationed at Mpilo Central Hospital
Acting police spokesperson for Bulawayo Metropolitan Province, Assistant Inspector Abednico Ncube said die four are assisting police with investigations.
"We're holding four men in connection with the rape of a juvenile. We can't disclose their names to protect the minorf said Asst Insp Ncube.
He said the four first got the 14-year-old girl drunk before raping her.
"They gave the girl alcohol at the party alter she had been invited by one of her friends. The four then took the teenager to a secluded room where they took turns to rape her," said the acting police spokesperson for Bulawayo.
Asst Insp Ncube appealed to youths to desist from taking alcoholic beverages and other intoxicating substances as they will be exposed to abuse.
"We want to urge teenagers not to participate in beer drinking parties. These activities destroy lives and expose them to all forms of abuse," he said
Recent police statistics reveal that 56 percent of rape cases in Bulawayo involve minors.
In the first six months of the year 136 rape cases were recorded in the city.
Police said of the 136 cases, 75 of them involved minor children.
This year's statistics reveal a 15 percent decrease compared to last year. Between January and June last year, the city recorded 160 cases compared to 136 cases during the same period this year.
Asst Insp Ncube said although the cases decreased, the figures were still high and of concern as crime needs to be eradicated completely.
"We hope to witness a further decrease in rape cases. As police, we envisage a crime free society. Parents shouldn't leave their children in the custody of male relatives as we've noted that most cases of child abuse involve relatives," he said.
Police have repeatedly called on parents to play a leading role in ensuring the safety of their children.