MUTARE'S Dangamvura Cemetery was last week turned into a strip tease show venue as hundreds of mourners who thronged the place to pay their last respects to a well-known homeless man from the neighbourhood engaged in unbelievable sexually explicit innuendos – both spoken and deed – that left those of straight moral fabric weak-kneed.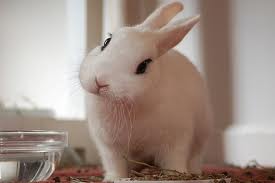 Manica Post reported that well known sex workers, thieves, alcoholics and drug addicts stole the show, temporarily bringing funeral proceedings to a standstill as they outwitted each other exhibiting weird behaviour.
While the scantily dressed sex workers danced suggestively shaking their booties over the deceased's coffin, hobos shouted unprintable obscenities all in the name of imitating what the fallen Joseph used to do before he breathed his last more than a month ago.
Officials from the Mozambican Consulate in Mutare who had come to bury their fellow national were left speechless as they could not believe what was happening before their eyes.
The late Joseph, whose relatives were unknown, was only buried last Wednesday after officials from the consulate came forward to assist as his body had gone for more than a month lying at Mutare Provincial Hospital mortuary without anyone claiming the corpse.
The homeless man stayed in a public toilet near Chikomo Tarven in Dangamvura's Area 14 Section.
He was a darling of many in the neighbourhood despite his unstable mental state.
News of his death shocked many after he was found dead in the toilet with bruises all over his body.
Word quickly spread that he was murdered, but no leads were found.
The drama started at the Area 14 public toilet in the morning when the funeral procession stopped over and mourners took the coffin into the filthy lavatory in a custom practice that is meant to make the deceased person have a feel of his home before burial.