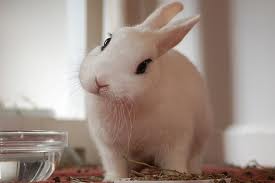 A PRISONER was allegedly eaten alive before being killed by a fellow inmate on Monday afternoon.
A source said the two prisoners were locked in the same cell at Beaufort West Police Station in the Western Cape when the incident happened.
"The cops usually check on the prisoners every hour. How can a murder happen under police watch? It just doesn't make sense," said the source.
"The police failed because they were supposed to be watching the prisoners and they didn't. I'm sure the victim was crying and begging for help.
"How could the police not hear anything? Where were they when this happened?
"When the dead prisoner was found by cops some of his body parts, such as his nose, were nowhere to be found and the other inmate was sitting next to him, covered in blood!"
Police spokesman Captain ­Malcolm Pojie confirmed a murder docket was opened after an inmate died at the Beaufort West holding cells on Monday.
"Police officials who visited the cells at 6:15am discovered the body of 18-year-old Gerdo Karelse. He had sustained multiple facial wounds," he said.
"Circumstances surrounding the prisoner's death are under investigation. A post mortem will be performed to determine the possible cause of death. The Independent Police Investigative Directorate will continue with the formal murder investigation," said Pojie.