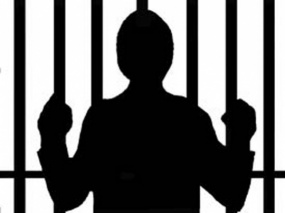 A 22-YEAR-OLD self-proclaimed prophet was yesterday slapped with an effective 20 years in prison by Chitungwiza magistrate Estere Chivasa after he was convicted of raping a 17-year-old girl who was seeking spiritual healing.
Tafadzwa Ushe from Unit L, Chitungwiza had pleaded not guilty to the charges.
The court heard that on the 11th of June this year at around 0900 hours the 17-year-old girl from Mude village went to Ushe's church in Masona for spiritual healing.
The complainant was told that she had incision marks in her womb which needed to be removed.
Ushe then instructed her to go and buy an egg to be used in the healing process. But when she got back the accused was not around and had to wait for his return.
Further allegations were that when Ushe returned he informed the complainant that the healing process was to be conducted near the gardens, but she refused to go with him.
Prosecutor Karen Kunaka told the court that Ushe then started speaking in "tongues" and told the 17-year-old girl that if she refused to be healed she would die.
When they reached the bushes Ushe instructed the complainant to break the egg and to remove her pant, but she refused.
The court heard that Ushe then took a cloth and covered the complainant's mouth making her dizzy before raping her once.
A police report was made, leading to Ushe's arrest.