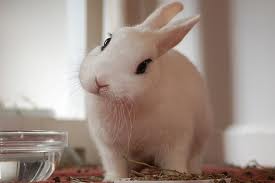 Jennifer's secret was unearthed by her boyfriend Madzibaba Abel, 28, with whom she had her fair share of unprotected sex. Jennifer confirmed also fornicating with Spencer before her uncle identified only as Denford.
Denford forced Jennifer to collect her belongings and look her to Spencer's house in Zengeza 5 extension where they were accompanied by Abel. They introduced Abel to Spencer's relatives as Jennifer's brother.
Spencer smelt a rat from what Abel was saying and questioned the move and drove Jennifer back to Seke's Unit J suburb where he clashed with the in-laws drawing the attention of neighbours.
After Jennifer's mother, identified only as Mai Aleta, confirmed to Spencer that Abel was a real brother to Jennifer he took her back to his house.
Abel claims the girl is his after working in her mother's field in Buhera for a while.
In an interview with H-Metro Mai Aleta confirmed the brawl saying she was not aware that Denford went along with Abel, a prophet from their sect.
"I am the one who asked Sekuru Denford to take Jennifer to her boyfriend's house and did not know why he decided to be accompanied by Abel," said Mai Aleta.
"Sekuru Denford phoned me saying Jennifer was received well only to be surprised in a few minutes when Jennifer came back accompanied by her boyfriend's relatives.
"Abel has been using miteuro to lure Jennifer for love and I do not know if she had agreed and he has been to our village as a prophet not as Jennifer's lover.
"He is short tempered and has been facing disciplinary actions at church over girls and also at his work place.
"He felt jealous over losing Jennifer and I do not know what he is trying to achieve by that," said Mai Aleta.
In another interview Spencer told H-Metro that he was shocked by calls received by Jeniifer soon after she was left in his custody forcing him to take her back.
"She received several calls asking her to come back to her parents and it was a male voice and I smelt a rat and wanted to know the truth," said Spencer.
"Abel was introduced to me as Jennifer's brother.
"I fell in love with Jennifer some months back; she was our neighbour before her parents relocated to Unit J in Seke.
"My mother came from Seke rural village to see her daughter-in-law but what I am hearing is so disturbing," said Spencer.
Jennifer said that she was shocked by Abel's idea to accompany her to elope while he was against her marriage to Spencer and reiterated that he is her cousin.
"Abel is my cousin and was against my love affair with Spencer and I was shocked by his willingness to accompany me to Spencer's house," said Jennifer.
"He is not my lover and I never fell in love with him but is someone who claims to be a policeman and I never witnessed where he exercises his policing duties," said Jennifer.
Abel told H-Metro that he accompanied Jennifer and Denford to Zengeza so that he would continue seeing Jennifier.
"I am the one who unearthed that Jennifer had fornicated because I am a prophet and she confirmed this before her parents," said Abel.
"She was to accompany me to my house the day she decided to have quality time with Spencer and that disturbed me and I opted to accompany Sekuru Denford in taking her to Spencer's house.
"Ndakatemeswa ugarire kumusha kwavo kuBuhera and I used my money for her grandmother's medication and groceries thinking that I would live with her as my wife.
"She forced me to leave my girlfriend, who is a nurse at Parirenyatwa, and another bank teller only to cheat me with Spencer, which shocked me.
"Jennifer phoned my younger brother saying she would continue being in love with Spencer.
"I introduced her to my parents and other relatives as my wife to be and my mother promised to accommodate me at one of her residential stands and Jennifer was aware of that.
"I will take her if she comes back and I am prepared to meet Spencer over Jennifer," said Abel.
Denford threatened to sue the writer if the story is published saying it would expose him confirming that Abel was in love with Jennifer.
"Jennifer had quite big luggage and Abel opted to give us a hand and I was not aware that he would get to the house with us," said Denford.