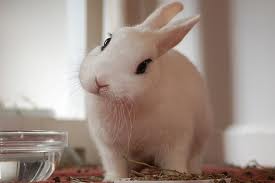 A 12-year-old grade seven pupil from Shabani Primary School in Zvishavane has appeared at the local courts after losing his cellphone to a lady of the night whom he failed to pay $5 for short time.
The boy (name withheld because of age) approached Tadiwanashe Pfekeche (22) at Funchal Night Club and asked the sex worker how much it was to have short time.
After agreeing on the fees, the two had a few beers inside the club and later left for Pfekeche's place.
According to Masvingo Mirror, the matter came to light when the boy's parents realised the next morning that their son did not have his mobile and demanded to know where it was.
The boy went back to Pfekeche and pleaded for the phone without success. Placed between a hard surface and a rock he reported the matter to the Police.
Police called Pfekeche and she told the cops what had transpired. The Police then invited the boys' parents who were shocked by the behaviour of their son.
They immediately reported the prostitute for sleeping with a minor.
"The boy found me outside Funchal Night Club and he asked me how much it was for short time. I told him that it was $5 and he said he had the money and I hired a taxi to my place where we had protected sex.
"It was after we made love that the boy told me that he didn't have money on him so I took away his mobile phone," said Pfekeche.
The boy however, gave a slightly different version. He said the two went inside the night club and had some beer before they went to Pfekeche's place. He said he managed to enter the night club under the protection of Pfekeche because he was under age.
Magisatrate Sangster Tavengana however, cleared Pfekeche of the charge and his argument was that she found the boy at a night club and t was difficult for her to establish that he was underage. Stanley Ncube prosecuted