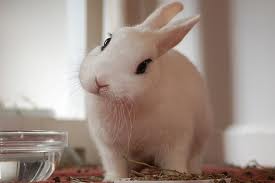 A BULAWAYO man who stole a cellphone from a suspected prostitute claiming that he was possessed by the devil has been sentenced to perform 105 hours of community service.
Shingirai Gadzepfunde, 27, met Sakhile Dlodlo at a city club. He asked her out and Dlodlo went with him to her home.
The two slept together and at around 9AM, Gadzepfunde went out to buy some cigarettes and came back.
He then asked for the toilet and when he went out of the room, Dlodlo's younger sister entered the room and asked for a cell phone from her sister.
Dlodlo then told her to wait for Gadzepfunde assuming that he was the one who had it as they could not locate it.
Realising that he was taking long in the toilet, Dlodlo decided to follow him and to her surprise Gadzepfunde was not inside.
They looked for him all over the house and beyond the gate but they could not locate him.
He was located by Dlodlo at the same club where they met leading to his arrest.
Gadzepfunde pleaded guilty to a theft charge.
He told the court that the devil caused him to steal.
"Your worship, it was not my intention to steal but I was possessed by the devil when I stole the cell phone.
"I asked Dlodlo for a second round but she told me that she was tired. I then decided to get my money back but when I couldn't locate it, I then took her cell phone and left," said Gadzepfunde.
Magistrate Themba Chimiso reprimanded him, warning him about the danger of catching HIV.
"You're a careless man. How can you sleep with a woman you just met? There is Aids and you are still young, its either you make or destroy your life," he said.
Chimiso sentenced him to nine months in prison of which three months were suspended for five years on condition that he does not commit a similar offence within that period.
Three months were further suspended on condition that he performs 105 hours of community service.