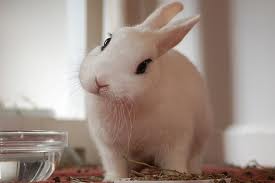 A Bulawayo prophetess caused panic when she prophesied that a Nkulumane 12 boy who had disappeared at a local dam was alive and his blood was being 'drained' by a group of Satanists under water.
The self-proclaimed woman of God reportedly told the family and residents who were at the dam that she needed two 'heroic' men who would accompany her to the river bed to rescue Sibusiso Sibanda (10).
Unfortunately, all the people at the scene feared for their lives and no one stepped forward to accompany the prophetess.
"The boy drowned on Sunday morning while chasing after a duck. He jumped into the water swimming towards the buck, but it disappeared. When he got out of water, the duck reappeared then his friends laughed at him, which forced him to return. Thereafter, he was never seen again and his siblings, realising that he had mysteriously disappeared in water, rushed to alert the family who also told some residents.
"When people had gathered at the dam contemplating on how they could rescue the boy, a certain woman arrived at the scene and started prophesying. She told the boy's family that their son was still alive, but there were people 'draining' his blood therefore she needed two brave men to help her save the boy. When the woman realised that no one wanted to buy her story and on the other hand they were afraid, she then left the scene," said a man only identified as Dumezweni.
The matter was reported to the police, but the sub-qua rescue team failed to attend the scene on the day in question. Resident are said to have spent the whole day searching for the body and they were joined by the city's fire brigade.
"The body was found on Monday after a long search and the death of the boy shocked everyone," he said.
Bulawayo police spokesperson Inspector Mandlenkosi Moyo confirmed the incident.