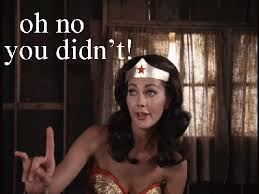 Private Parts Shaving Leads Lusaka Woman to Seek Divorce
By SYLVESTER CHISHIMBA
A LUSAKA man spent nights away from home only to return with clean shaven private parts, an act performed by his girlfriend, a woman of Barlaston Township narrated to the Matero Local Court.
The action prompted Mercy Shamawawa, 22, to sue Mickson Fwandu, 31, also of Barlaston Township for divorce.
Shamawawa told the court that she got married to Fwandu in 2006 and they have three children.
She told the court that problems in their marriage started after she gave birth to their second child.
"My husband is a very violent man; he is fond of becoming physical every time we have a dispute. He has a habit of not eating from home and taking his clothes to his mother for laundry and sleeping in the sitting room," Shamawawa said.
Shamawawa told the court that Fwandu does not also support his family.
"He brings bread and leaves a K20 at home. I have a four-months-old baby to be fed. I am tired of his behaviour," she said.
Meanwhile Fwandu in his defence told the court that problems in their marriage started when Shamawawa while pregnant during a marital dispute told him that she was not carrying his child.
"Your honour, from that time we have never had peace in our marriage. This is the reason why we have continuous problems in our marriage. I hate her because she verbally abused me," he said.
Fwandu said Shamawawa does not respect him as a husband and denied ever cheating on her.
"She is the one who came home with her private parts shaved. I don't want to be with her unless she tells me the father of the child.We will live together after I prove my children are truly mine," he said.
In passing judgment, Senior Court Magistrates Lewis Mumba and Petronella Kalyelye ordered both parties to sit down with relatives so that problems in their marriage could be resolved.