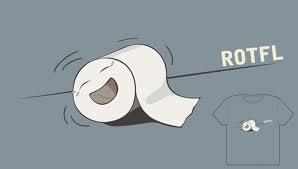 THERE was drama at Rusape Magistrates' Court recently when the self-styled war veteran and spirit medium, Solomon Noah Rushamba – alias Nehoreka – was chucked out of the courtroom to dress properly after the prosecutor objected to his trademark black gown and doek regalia, Manicapost reported.
Rusape area prosecutor Mr Tirivanhu Mutyasira argued that Rushamba, who is known by hordes of his followers as "Tenzi Nehoreka", was supposed to conform to the court dress code and could not be put to trial in his famous cultic regalia.
"This is a courtroom and the accused must go out and remove his gown and dress properly," said Mr Mutyasira.
Nehoreka, who was arrested early this month for allegedly stripping Chief Tandi of his chieftainship badge, saying he was an impostor, was given two hours by magistrate Mr Shingi Mutiro to look for appropriate clothing.
At 11am, he emerged from his green Toyota Gaia car dressed to kill. He was donning an immaculate black suit with a matching white shirt and navy blue necktie.
Strangely though, he wore some black plastic sandals.
Part of his hair was pleated and the rest of the hair was uncombed.
He maintained a rare composure as the State put charges to him.
Nehoreka complained of hearing complications, and requested that the interpreter, Ms Hazel Mahati, switches positions to the accused dock. He pleaded not guilty.
"I do not know anything about these charges. I deny them and I do not know why I was arrested.
"My lawyer is going to explain everything," said Nehoreka, who was a self-actor. The said lawyer was not in court, prompting Mr Mutiro to ask him the name of the lawyer.
Nehoreka showed some confusion and could not recall the name of the defence counsel nor proffer a convincing explanation as to why he was not in attendance.
"I do not remember his name, but I think he is on the way coming. I expect him to be here . . .," said Nehoreka before being interjected by one of his aides from the gallery.
"The lawyer is coming.
"He is on the way. Something must have delayed him, but he is coming," said the interjector.
The interjection courted Mr Mutiro's ire and he shot him down into silence.
Mr Mutiro later gave Nehoreka up to 2.15pm to get a lawyer, failure of which he would be put to trial as a self-actor.
Immediately after the adjournment, Nehoreka and his followers went on a "lawyer-shopping" spree after it emerged that his lawyer, Mr Tawanda Takaindisa of Mugiya, Macharaga Legal Practitioners, was not coming.
At lunch time, The Manica Post spotted Nehoreka and his team at Mr Maxwell Chiwanza, of Chiwanza and Partners Legal Practitioners. Mr Chiwanza applied for a postponement of the matter to March 4 to allow the defence adequate time to prepare.
Mr Chiwanza said the defence had not been served with State papers. "He was a self-actor on his previous remand when he was given the trial date, he did not know the procedures of getting the State papers," said Mr Chiwanza.
Mr Mutyasira did not oppose the application, saying it was the accused's right to be represented by a lawyer of his choice.
He also said the defence would be furnished with the State papers thereafter. Nehoreka's arrest prompted a group of self-styled war veterans to stage a night vigil at ZRP Rusape, demanding his release.
His supporters, travelling in a convoy of 15 vehicles, then besieged the police station chanting slogans, liberation songs and beating drums, prompting police to summon armed reinforcements from Mutare.
Nehoreka allegedly instructed his followers to toyi-toyi around the CBD, bringing business to a halt.
He was escorted to court mid-Saturday morning under tight security and police had to form a barricade outside the court to bar his supporters from attending his hearing.
Nehoreka described himself as the Spear of Zimbabwe and Spear of Africa and his supporters were clad in black gowns and doeks.