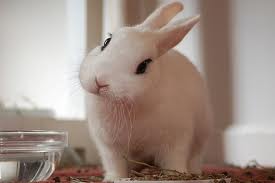 AN enraged Bulawayo woman caused a stir when she allegedly stormed her ex-husband's workplace and humiliated him in front of his pupils and workmates by pouring urine all over him.
Jillian Tafadzwa Gombera from Kensington reportedly resorted to the weird way of "fixing" her ex-husband David Tatenda Mahefu who is a teacher at Dikili High School in Tsholotsho after she had allegedly failed to scald him with boiling water.
Mahefu claimed that he was a victim of his ex-wife's abusive behaviour adding that at one time she also attempted to burn him with methylated spirit and hair spray.
"Juliana abused me physically and emotionally and he attempted to burn me twice with methylated spirit and hair spray. He once stormed my workplace at Dikili High School in Tsholotsho and poured urine on me in front of my workmates and pupils.
"This was after she had also attempted to scald me with boiling water. She is incessantly making some threats that she is going to fix me. As a result of her threats I am now living in fear," read part of Mahefu's affidavit that he presented to a Bulawayo court while seeking a protection order against Gombera.
Mahefu said that his ex-wife was also blackmailing him by alleging that he was dealing in cocaine.
"Gombera is also blackmailing me by alleging that I am dealing in cocaine but I have never used that drug in my life. She has gone to the extent of telling my parents and her parents that I am dealing in cocaine.
"However, when I confronted her she claimed that she was told by someone at my school and a well known Nigerian dealer in the city that I am a drug dealer. I however, concluded that if ever cocaine is going to be found in my house she will be the one responsible as she has declared that she was going to fulfil her plan of fixing me. This is so because the door to my room where I am staying in Tsholotsho is not secured so she might easily gain access to my bedroom," he said.
Mahefu who had earlier on pleaded with the court to bar Gombera from coming to his workplace later withdrew his application before Bulawayo magistrate Evylene Mashavakure opting for an out of court settlement with the applicant.