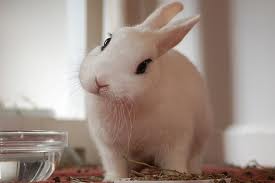 A CONVICT, who stole a laptop from a school where he was doing community service for theft, begged a court for a non custodial sentence saying he could not survive without sex in prison.
Brine Tshuma (19) of Bulawayo's Emganwini Suburb sent the gallery roaring with laughter when he said: "Ngicela isgwebo saphandle. Ngifuna ukudla inyama yabadala, ayikho ejele (may I be granted a non custodial sentence. I want to eat adult flesh, which is only available outside prison).
Western Commonage Magistrate Ms Tancy Dube, baffled by Tshuma's plea, asked the court interpreter for an explanation.
Tshuma mumbled his request several times, drawing more laughter, until the interpreter approached him.
He whispered into the interpreter's ear, who laughed his lungs out before telling the magistrate Tshuma wanted sex.
The court orderly battled to restore order as another explosion of prolonged laughter erupted from the gallery.
Charged Magistrate Dube: "You want to eat 'inyama yabadala?' Stop speaking like a vampire!"
Tshuma apologised and said he had quit stealing.
"I am sorry. I will never do that again," said Tshuma.
Magistrate Dube granted his wish.
"I will give you one last chance. You are sentenced to six months imprisonment. This jail term is wholly suspended on condition that for the next five years, you will not commit a similar offence," said Ms Dube.
Last week, Tshuma told the court that he never intended to steal the laptop but had taken it for safe-keeping.
Yesterday he pleaded guilty to stealing the laptop.
Said Tshuma: "I did not intend to steal the laptop. I took it for safe-keeping. The staffroom was empty so I figured it was better for me to take it."
Magistrate Dube queried why he had not taken the laptop to the owner, who was in his office.
Tshuma apologised and said he had erred.
"I made a mistake. I am sorry, please forgive me. I gave it to my friend," said Tshuma.
Prosecuting, Mr Mufaro Mageza said Tshuma had been sentenced to do community service at Emganwini High School.
"On August 30, at around 10:45AM, the accused person was doing community service at Emganwini High School. The complainant, Mr Taedza Rwauya, who is the school's headmaster, had left his HP laptop in the staffroom. The accused then entered the staffroom and decided to take the laptop which had been left on a table," said Mr Mageza.
The court heard that that Tshuma took the laptop to a friend who also resides in the same suburb, for safe keeping.
Mr Mageza said: "Tshuma was sold out by footprints from the staffroom to the small school gate that he used to go out. Rwauya reported the matter to the police, leading to Tshuma's arrest."
The laptop, worth $300, was recovered.