No, I always take permission from him before going anywhere —Wife
A 37-year-old man, Mr Kolawole Ademola, has asked an Ado-Ekiti customary court in Ekiti State to dissolve his 10-year-old marriage to his estranged wife, Olanike, on grounds of verbal insults on his person.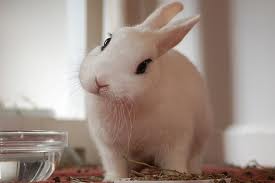 According to the News Agency of Nigeria (NAN), the petitioner a father of three, also accused his wife of not taking proper care of their children.
The petitioner also accused his wife of infidelity.
He prayed the court to dissolve the marriage and award him the custody of their first and second children.
In her own response, the respondent denied all the allegations levelled against her.
She denied ever disrespecting her husband.
Olanike also said that she usually obtained permission from her husband before travelling for training programmes.
"He was even the one that gave me money, training equipment and transport fare," she said.
She, however, asked the court to grant her the custody of their children.
"My lord, I want you to award the custody of my children to me, so that I can take good care of them.
"I don't want them to live with any other person," Olanike said.
President of the court, Mr Joseph Ogunsemi, adjourned the case till September 6 for judgement.