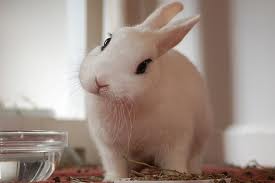 IN an incident worthy of a movie, a cop caused a stir in Gwanda town on Thursday when he dragged his wife and two year old son for some distance in his sugar mummy's vehicle before the two fell after being bumped into a sign post.
Both the wife and the son sustained serious injuries. The two were admitted overnight at Gwanda hospital and were discharged Friday.
The incident occurred after the police officer, Constable Calvin Chingwishi (29) was found by his wife Forget Tendere in the car together with his 49 year-old lover Sitshengisiwe Ncube.
They were parked near Gwanda prison.
"He had told me that he was in Harare and I was shocked to see him in the car with his sugar mummy, I then asked what he was doing while holding onto the mirror with my right hand and carrying the baby with the left but he then sped off under the instruction of his lover and l clung to the mirror until he bumped us into a sign post were we fell and sustained injuries, we were lucky to survive," the wife told Newzimbabwe.com.
The diminutive chubby-faced Chingwishi was brought to the Gwanda magistrate's court on Saturday looking more like Ncube's son and not lover.
He pleaded guilty to charges of driving without a license and was fined $100 but denied two counts of negligently causing serious bodily harm on his wife and kid through his lawyer.
In his defence, he argued that his wife wanted to smash his lover's car with an iron bar resulting in him speeding off.
The matter was remanded to next Tuesday as the state indicated it was still to get the medical report indicating the degree of injuries sustained by the wife and son.
He was granted $50 bail.
Chingwishi worked at Collen Bawn police station where his lover stays before recently being transferred to Fort Rixon in Insiza as authorities wanted to separate him from his elderly lover.
The two have reportedly been in love for two years following the death of Ncube's husband.
In Collen Bawn, Chingwishi is commonly referred to as Ben 10, a derogatory term used to refer to young men who fall in love with older woman.
Chingwishi was spotted walking with his wife to hospital after court proceedings.
Earlier last week, national police spokesperson Assistant Commissioner Charity Charamba said police officers who tarnish the image of the force will be dealt with accordingly.