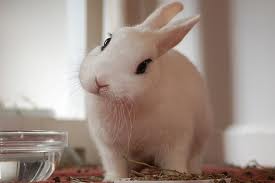 A Bulawayo police officer's former wife allegedly stormed into his bedroom at Ross Camp and bashed him together with his girlfriend.
Rumbidzai Mugomba, 29, of Emakhandeni allegedly flew off the handle and rained blows on Innocent Tsaurai, 41, and his girlfriend, Elizabeth Banda.
An incensed Mugomba destroyed property and scattered Tsaurai's groceries on the floor and threw all his clothes into the ladies' toilet.
Tsaurai, in his warned and cautioned statement, said Mugomba kept shouting, "I will buy the groceries with my bonus!" as she scattered food on the floor.
He said that he divorced Mugomba on July 31 this year.
"I went to my girlfriend's workplace and we then came home together. I later received a call at around 3PM from my ex-wife who wanted to see me but I told her I was busy," said Tsaurai.
He said she called again 15 minutes later and he informed her that he was at home.
"She stormed in my room after a while, sat next to my girlfriend on the bed, grabbed her and started assaulting her. She then bit her on the mouth and finger and when I tried to pull her away she also bit me," he said.
Angeline Nhachi, a neighbour who witnessed the fight, said that she heard noise emanating from Tsaurai's room as if people were fighting.
"I saw a girl (Banda) coming to my door crying and she asked for water which I gave her. I then saw blood on her mouth and fingers and Mugomba burst through the door and started slapping Tsaurai," said Nhachi.
Battered and bruised, Tsaurai and Banda went to report the matter at Mzilikazi Police Station.
Mugomba yesterday appeared before provincial magistrate Sibongile Msipa facing three counts of physical abuse, malicious damage to property and theft.
She pleaded guilty and was remanded out of custody to January 16.
Prosecuting, Charles Danda told the court that on November 22 at around 2PM, Mugomba went to Tsauri's house and found him with Banda.
"Mugomba got angry and started assaulting Tsaurai with fists all over his body and pushed his head against the wall," said Danda.
Mugomba then took a wooden tray and threw it on the room divider breaking the glass and radio.
The court heard that she scattered Tsaurai's clothes inside the ladies toilet and spilt two litres of Mazoe Orange Crush and two kilogrammes rice on the floor.
When Tsaurai went to Mzilikazi Police Station, Mugomba stole his Acer Liquid double sim cellphone valued at $130 which was not recovered.
The value of the damaged property is $269.