Hungry wife beaten up for asking for food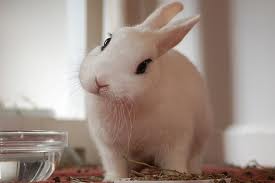 A MAN from Bulawayo has been brought to court after he allegedly beat up his wife for asking him for food.
Sheunopa Maphosa (29) of Nkulumane suburb pleaded guilty to a domestic violence charge before Western Commonage Magistrate Ms Nyaradzo Ringisai.
Ms Ringisai remanded him out of custody to next week for sentence.
Prosecuting, Mr Tony Kamudyariwa said Maphosa assaulted his wife Ms Leticia Tshuma (20) on Saturday after she informed him she could not cook because there was no food in the house.
"On November 12 this year at around 4PM, the accused person and the complainant had a misunderstanding after the complainant asked the accused person why he was not buying food in the house," he said.
Mr Kamudyariwa said Maphosa did not take kindly to his wife's confrontation and assaulted her.
"The misunderstanding resulted in the accused person insulting the complainant. He started slapping her on the face," said Mr Kamudyariwa.
Tshuma did not sustain visible injuries and did not seek medical attention.