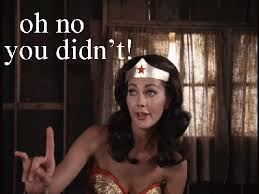 A Bulawayo man made stunning disclosures of his wife's alleged adulterous liaisons revealing that she sucked him into a love triangle by allegedly dating another man she long claimed was her cousin.
Michael Chipomho employed by Delta Beverages revealed in court that his wife, Senelisiwe Chipomho, a supervisor at Tshaka Pre-School in Makokoba suburb, was allegedly double-crossing him with another man she introduced as her relative.
He said his suspicions ended the night he busted the two lovebirds driving from their secret escapades at Centenary Park to the city centre.
Michael's revelation came after he claimed that his "cheating" wife was assaulting and insulting him in front of their children. He also disclosed that his better half was in the habit of stalking him at his workplace and church where she would cause a scene by allegedly harassing him in front of his work and church mates.
A seemingly troubled and heartbroken Michael claimed that a protection order was the best way to stop his wife from verbally and physically abusing him.
"I am seeking a protection order against my wife who has become violent as she is verbally and physically abusing me even in front of our kids. She is also coming to my workplace and church where she caused a scene by summoning me out and harassing me.
"She is also cheating on me by having a love relationship with another man she claimed was her cousin. The other night I stalked her while she was driving with her boyfriend from the Centenary Park to the city centre where she had left her vehicle. I later confronted the man and he threatened me," said Michael.
However, Senelisiwe dismissed her husband's claims saying she went to his workplace after he had gone away from home for five days.
"It is not true that I am violent as he claims. When I went to his workplace and church it was after he had disappeared from home for five days and I was worried," she said before presiding magistrate Evylene Mashavakure granted an interim order which compels the two parties to be peaceful with each other.
They were also referred to counseling for two weeks.