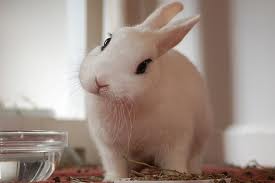 Woman falls pregnant after cheating with hubby's best friend
A BULAWAYO man stunned a court yesterday when he confessed to marrying his late brother's wife and inheriting his three children in an attempt to get back at his unfaithful wife.
Never Zulu, a National Railways of Zimbabwe (NRZ) employee, told magistrate Victor Mpofu that he was taking revenge after his wife was impregnated by another man.
"Your honour this woman cheated on me with my best friend and as you can see, she is six months pregnant with this man's child. The worst part is that I had taken him into my home as he was destitute. If he can impregnate my wife then he can also take care of her. It is better off for me to take care of my brother's three children. At least I will be following custom," he said.
Zulu is accused of defaulting on monthly maintenance payments that have accumulated to $400, from December last year.
His wife, Josephine Mumpande (PICTURED ABOVE), who was applying for a garnish order, could not hold back her emotions as she narrated her ordeal.
"Your honour I admit that I was unfaithful but that does not mean our two daughters should also suffer for my actions. They missed school last term while their father is living lavishly with these children. He earns $360 a month and he subscribes for DStv every month and bought new sofas yet he has not been paying for the upkeep of his children," she said.
Mpofu castigated Zulu for failing to meet his responsibilities as a father.
"So you mean to tell me that you would rather take care of another man's children and desert your own. You are a fool if you think you can use that as an excuse to avoid paying for the upkeep of your children, not your wife," he said.
Mpofu ordered Zulu to pay $80 a month starting end of this month and work out a payment plan to clear the $400 arrears.