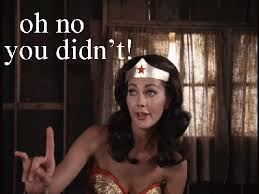 REPORTS of domestic violence are normally framed and understood under the impression that there are a female victim and male perpetrator problem. But many a time men just like their female counterparts also bear the pain of abuse and suffer in silence due to societal prejudices which socialised them into a feeling that a "real man" is expected to control his wife.
For many men "taking it like a man" means do not complain and do not show that you are vulnerable but the advice seems to have no meaning for a 26-year-old man who reported his 18-year-old wife to the police.
This was after she viciously battered him with the heel of her shoe before she forcibly pulled his family jewels.
The victim Elphas Tshuma from Queenspark East received a thorough hiding from his wife Yolanda Ncube after he indicated to her that he was moving out of their matrimonial house because of her alleged adulterous behaviour.
As if the brutal assault was not enough little did Tshuma knew that Ncube also had another rude plan up her sleeve when she "springed" forward like an enraged bull and allegedly pulled his manhood. Sensing danger the helpless Tshuma bolted out of the house heading to the police station where he reported the matter leading to the arrest of his violent wife.
For the offence Ncube was dragged before a Bulawayo court charged with physical abuse as defined in section 3 (1) (a) as read with section 4 of the Domestic Violence Act Chapter 5:16. The court heard that on 1 November the two lovebirds picked up an argument after Tshuma accused his better half of indulging in extra marital affairs.
Tshuma is reported to have indicated to the accused that he had sought to sever their relationship so that she can freely continue with her extra marital affairs before packing his belongings.
This did not go down well with Ncube who in a fit of rage allegedly assaulted Tshuma with a heel of a pointed shoe several times on his hands.
She reportedly went on to forcibly pull his manhood as punishment for reprimanding her to end her adulterous liaisons.
As a result of the assault Tshuma who sustained injuries was referred to hospital for medication.
Ncube who pleaded not guilty was remanded out of custody to 14 November for trial.