A BULAWAYO woman who could not endure her husband's huge appetite for sex, dragged him to court yesterday seeking a protection order.
Elizabeth Mupamba (65) alleged that her husband, William Mupamba (66), has a high sex drive and was in the daily habit of physically and emotionally abusing her.
The couple, which has been married for 43 years, was blessed with 11 children, four of them now late.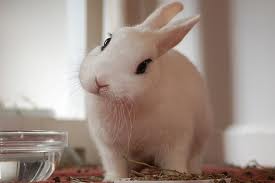 The granny told Western Commonage Magistrate Mr Abednico Ndebele that Mupamba returns home late at night dead drunk and demands sex.
Mupamba told the court that the granny was his wife and he was entitled to having sex with her, forcing the magistrate to warn him that he could be liable for marital rape.
"Your Worship, my husband has turned our marriage into hell by calling me using derogatory names and forcing me to sleep with him. I've totally lost interest in sex and I urge this court to grant me a protection order," she said.
In response, Mupamba said he had conjugal rights.
"Your Worship, as a man I've a very high sex drive and I believe I could be sexually active even up to the age of 110. If my wife cannot withstand the pressure then let me find myself a second wife to satisfy my penchant for sex," he said.
Mr Ndebele granted the peace order, and urged the couple to live in harmony.
The magistrate said they should find amicable ways to solve their problems.
"This court does not allow abuse of spouses in any form. Respondent is ordered not to assault or insult the applicant. Neither are you supposed to force her to have sex when she does not want," said Mr Ndebele.
"However, it is impossible for this court to grant an order that you do not have sex with your wife because you are not divorced and you still live together although in very extreme cases she is liable to sue you for marital rape. I'm sure at your age you wouldn't want to bear such shame".