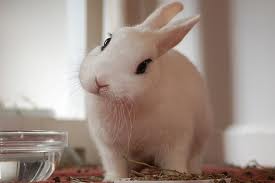 She's too extravagant, demands for too much always —Husband
A 38-year-old woman has dragged her husband before an Igando customary court in Lagos State, citing lack of care and irreconcilable differences.
Aderonke Oyewole told the court that her husband of six years was non-challant towards her and their children.
"I honestly thought the reason he was not giving me much was because of the way his business was struggling. But I found out recently that he keeps numerous girlfriends and married women. I have been enduring for a long time and I can no longer continue," she lamented.
She also added that her husband does not even know how much she pays for the children's school fees and their general upkeep.
"My husband has never bought a single clothing item for the children not to talk of me. My husband does not care if I or my children starve to death, so that is why I am pleading with this court to dissolve this union."
Her estranged husband, Soladoye, however, denied the allegations and blamed his wife for not being patient enough. My wife is so competitive. She compares me with other men and is so bold about it that she says it to my face. I can only afford to give her a certain amount of money weekly but she is never satisfied with it. She has so many demands that I have even lost count. If she is not asking for money to buy aso ebi, she is asking for money to fix her hair and eyelashes. I am tired of her attitude and I have reported to her parents.
"I still love my wife and I am ready to do more in taking care of my children," he said.
The matter has been adjourned till October 23 for continuation of trial.