My husband's family wanted to kill me —Wife
The 20-year-old marriage between a man, Abisoye Ajayi, and his wife, Cecila, has been dissolved on the order of an Igando Customary Court in Lagos State, on grounds of infidelity.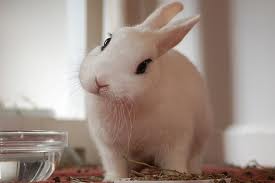 Delivering his judgement, the President of the court, Mr Adegboyega Omilola, said the marriage was dissolved because the petitioner (the wife) was bent on dissolution in spite of interventions by the court and family members.
"Since the petitioner insisted on divorce after several interventions, the court has no choice than to dissolve the union in spite of the fact that the husband still claims he loves his wife.
"The court hereby pronounces the marriage between Cecila and Abisoye Ajayi dissolved today; both parties cease to be husband and wife.
"They are free to go their separate ways without any hindrance or molestation," Omilola ruled.
The News Agency of Nigeria (NAN) reported that Cecilia had approached the court to terminate the 20 years marriage to her estranged husband, alleging infidelity on the part of the husband.
"My husband is a womaniser; he is dating four girls on our street and brings them into our matrimonial home.
"On many occasions, he and his lovers had beaten me up whenever I prevented them from entering our room.
"He was not satisfied with his lovers, he also, on several occasions, made attempts to rape my younger sister," she told the court.
She also accused her husband of being an alcoholic.
"Abisoye is a drunk. After drinking to stupor, most times he falls inside the gutter."
Cecila also claimed that her husband had sent her packing from the house because she was not educated.
According to her, Abisoye had been living in his family house since they got married in 1996.
She said:"On three occasions, I was attacked by my husband's family members over inheritance.
"My husband's family wanted to kill me; they said that I was the one preventing him from sharing his late father's property among them.
"Abisoye always told me that he would not relocate from his family house after our marriage," she said.
She urged the court to dissolve the marriage.
Abisoye, however, denied the allegations, saying his wife ran away with another man because he lost his job and was no longer financially buoyant.
"Things were moving on fine until I lost my job and her behaviour changed; she packed out to live with another man.
"She even gave birth to her new lover two months ago," Abisoye alleged.
He said he could not leave his family house because he was the only son of the family.
He, however, did not object to the dissolution of the marriage as requested by his wife.