Tell him to return my mattress and bathing sponge he took —Wife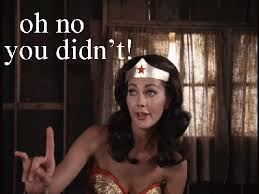 A mother of two, Falilat Abubakar, has sought for N140,500 among other claims from her husband, Abubakar Imam, who sought to divorce her before an Ilorin Area Court in Kwara State.
According to the News Agency of Nigeria (NAN), Imam had approached the court seeking dissolution of their marriage for lack of love.
The plaintiff said she had packed out of the matrimonial house since 2014, but wanted it to be legally executed.
Falilat said she was objecting to the relief being sought by the plaintiff, but urged the court to grant her claims.
She also applied for the custody of their two children as well as N60,000 as a monthly maintenance cost of the children.
Besides, she prayed the court to compel the plaintiff to settle the rent for their accommodation, which she said had lapsed since May.
She urged the court to order the estranged husband to return her bathing sponge as well as N38,000 worth of mattress he took when he came to their house recently.
She further prayed the court to compel him to offset the medical bill of N30,290 she spent on one of the children, who she said was asthmatic.
"He also asked me to borrow him N7,500 for feeding in July and also borrowed a sum of N5,000 thrice before Eid-el-Kabir festival," she told the court.
In his response, the plaintiff agreed to her request for the custody of the children, but said he would only pay N5,000 as monthly maintenance allowance for the two children.
He also denied taking her sponge and said that he bought the mattress he took.
He agreed to refund the N7,500 feeding allowance and denied any knowledge of N30,290 medical bill.
Imam also acceded to pay the outstanding rent, but said he would discontinue the payment once it lapsed.
However, the Presiding Judge, Mr AbdulQuadir Ibrahim, adjourned the case to January 4, 2017, for the claimant to produce her proof on the disclaimed requests.