A mother of three, Nike Akinbile, has told a Mapo Customary Court, Ibadan, Oyo State, that her husband, Femi is desperately making effort to use her for monetary ritual.
The News Agency of Nigeria (NAN), reported that Nike made this known when she testified in her divorce proceedings against Femi on Friday.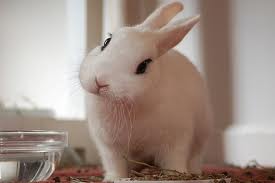 "For the past two years now, Femi has been making frantic efforts to get rich at all costs and I am his primary target for that purpose.
"Not too long ago, I was just lying on the bed, Femi thought that I had slept off, so he attempted to strike my eyelids with traditional eyeliner also known as tiro.
"I have received several visions that he want to use me as a sacrificial lamb for the ritual he was making and I didn't want to die now," she said.
She said that the respondent don't even cater for her and the three children, adding that they lacked access to basic care.
Nike, who urged the court to dissolve the 11-year-old marriage, said that she had made up her mind about parting ways with him and nothing could change it.
In his defence, Femi, a businessman, denied all the allegations and opposed the divorce petition.
Femi said that he did not want the children to encounter any problem in life and that was the reason he wanted the union to continue.
"Your honour, I have suffered greatly all this while to sustain and marry Nike. I was the one that sent her to school and made her self-employed.
"For Nike's education, I enrolled, wrote her examinations for her as well as supervised her other academic pursuits.
"In order to be well-balanced in life, I encouraged her to learn tailoring which is her source of livelihood today.
"As if those are not enough, I buy Nike all sorts of ladies' make ups to make her look beautiful and good, but Nike does not use any of the things like shoes, bags, clothes and so on.
"Instead, Nike always tell me that she must take them to the church for cleansing and eventually dumped them."
He said the major conflict was that "we don't attend the same church, her pastor told her that the make ups I give her are weapons of devil."
Femi told the court that Nike compelled their underage children to fast for days, thus, giving the impression that they were from impoverished and wretched home.
He tendered sacks of the make-ups he bought for his wife over the time as exhibit.
President of the court, Mr Henric Agbaje, in his judgement, held that it was painful that some religious leaders influenced their followers with unacceptable doctrines that might result into marriage break ups.
"Well, since Nike has refused to be pacified to settling the dispute amicably, the court has no other option than to put an end to the union.
"Femi shall take custody of the first two children who are no more legal minor, while Nike shall take custody of the third who is still a legal minor.
"In the interest of peaceful co-existence, the union between Nike and Akinbile has ceased to be henceforth," he said.