She always tells me I'm not the father of our children —Husband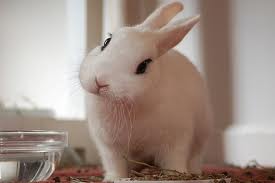 A refrigerator repairer, Emmanuel Fagbemi, has told an Akure Customary Court in Ekiti State that his wife, Mary, uses broken bottles on him and breaks doors whenever there was a misunderstanding between them.
According to the News Agency of Nigeria (NAN), Fagbemi, who urged the court to dissolve his 19-year- old marriage, said Mary had torn many of his clothes and would provoke him by saying that he was not the bonafide father of their children.
He tendered some torn clothes, damaged door locks and a torn packet of condoms to court, and said that his wife was fond of destroying their home fittings with axe and was promiscuous..
The petitioner recalled that family members, neighbours and their church members had intervened but the constant rifts could not be curtailed, saying that all pointed to the fact that there was no more love between them.
Mary denied being promiscuous but admitted that she did talk rashly when angry.
She told the court that she had changed her character, adding that Fagbemi should endavour to appreciate her efforts toward the children's education.
The respondent, who was crying in court, said that she could not beat her husband as being alleged because of his fragile health.
President of the court, Mr Ayodele Omotola, urged the respondent to stick to her husband despite his health predicament and stop destroying his property.
Omotola advised Mary to control her anger by staying away from her husband's presence, whenever she was angry to avoid violence and misbehaviour.
He, therefore, asked both parties to bring two of their relatives each to court in the next adjourned date.
The court's president adjourned the case till October 19 for continuation