It took me 6 years before I realised I was married to him —Wife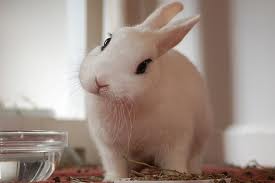 A mother of six, Adeola Samson, has pleaded with an Oja'ba/Mapo Grade 'C' Customary Court, sitting at Mapo Hall, Ibadan, Oyo State, to dissolve her marriage in a suit against her husband, Aliu, for allegedly marrying her with tricks.
The plaintiff told the court that her husband married her about 11 years ago as a virgin and that their marriage produced six children, out of which are two sets of twins.
"I wish to opt out of our marriage because my husband married me with tricks. I have spent about six years with him before I realised that I'm married to him. He married me without my parents' consent. He beats me often. He does not care for me and the children to the extent that I pay their school fees.
"I have left his house for the past three years. At a point, I was unable to pay the children's school fees for a year and I decided to go and make a request for his assistance, but on getting to him, he beat me mercilessly. I am fed up with him," Adeola told the court.
She, however, urged the court to order him to be taking care of the children.
The defendant, Aliu, sworn to an oath before the court and said, "The plaintiff is my wife. I married her as a virgin about 12 years ago and we have six children.
"I do not admit the claim because of the children. We have separated for the past three years. I do take care of the children as against what she said. I don't want to separate from her. I have not settled with her parents," Aliu told the court.
The court, however, granted the divorce, saying since both parties have been separated for the past three years, as claimed by the plaintiff.
"The custody of Taiwo and Kehinde, five and a half years and Idowu, three years old is given to the plaintiff. The defendant should be paying N10,000 as feeding allowance for the children and he should be responsible for their education and health care. Both parties should maintain peace in their own interest," the president of the court, Chief Odunade Ademola, advised.