I should have listened to my parents who warned me —Wife
SHE'S RIGHT ABOUT MANY THINGS, BUT I 'LL CHANGE —HUSBAND
A frustrated wife has dragged her husband before an Agege Customary Court in Lagos State seeking the dissolution of their ten-year-old marriage because of lack of care and neglect.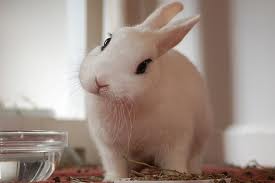 Mrs Adedoyin Salau, a trader, accused her husband, Segun, of being neglectful of his duties as a husband and a father.
"We have been married for ten years and I can't remember the last time my husband paid our three children's school fees," she lamented.
She further added that though he makes money on a daily basis as a transporter, he doesn't deem it fit to drop any tangible amount for the family.
"Even when he got another job with an interstate transport company, my husband did not change and in fact, the situation worsened as we continued to depend on the goodwill of neighbours.
"My husband is a heartless man. He doesn't care about the welfare of the children. Whenever the children are sick even to the point of death, he would ask me to give them agbo. My son was so sick last month that I had to threaten to leave him and go back to my parent's house in Oyo if he didn't buy him proper drugs.
"I should have listened to my parents who warned me against marrying into the family.
"I started experiencing different kinds of bad treatment of which starvation was number one.
"I still managed to endure with him for 10 years and when I saw that things would not change, I moved out of his house and I have taken my children with me," she said.
"As if those are not enough, he could not pay for any of his children's hospital bill, let alone mine," she lamented.
In his defence, her husband, however, denied the allegations.
"I am ready to welcome her back as I still love her. She is right about so many things and I am ready to change," the husband said.
President of the Court, Chief R. Williams, advised them to bring two members of their family and adjourned till December 9 for possible settlement.