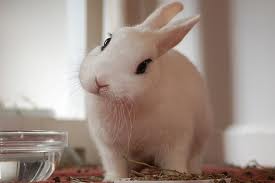 A BULAWAYO woman disowned her husband of 14 years in court yesterday saying she preferred living with her self-proclaimed prophet-boyfriend.
Nickson Moyo, 56, of New Magwegwe appeared in court for assaulting the prophet, Robson Ncube, 43, accusing him of impregnating his wife.
Moyo told Western Commonage magistrate Willard Maphios Moyo his wife, Sandisiwe Mpofu, 28, once disappeared with the prophet for three months and came back pregnant.
"People told me that my wife was having an affair with a prophet from her church but I ignored them because I loved my wife," he said. "I was shocked when she told me that she was pregnant with another man's child and she had the guts to request for my medical aid card to undergo a scan."
Moyo, a self-employed carpenter, said after resolving the matter with his wife, he lost his temper when he met the two love birds holding hands on the street recently.
"I met the two in Lobengula and when I asked them where they were going, Ncube said they were heading to church," Moyo said.
"I picked a stone and hit him on the head out of bitterness. I don't understand why this man keeps accompanying my wife to church. He is not my friend and I have never been to his church."
He accused the prophet of taking away his wife. "She abandoned me and our child and her siblings for three months only to find out that she had fled with the prophet claiming they were holding prayers. Why does he pray with my wife in my absence?" he asked.
Mpofu shockingly told the court she no longer loved Moyo.
"Robson Ncube is my boyfriend and I ended my relationship with him (Moyo) a long time ago," she said adding, "He is just failing to come to terms with my new relationship."
She confirmed she was with Ncube when Moyo assaulted him. "He appeared from nowhere and accused Ncube of snatching me away from him.
He picked up stones and hit him on the head," Mpofu said.
She said members of the public intervened and rescued her boyfriend from Moyo's wrath.
Prosecuting, Mageza Mufaro said Moyo assaulted Ncube with stones twice on the head and went on to kick him with booted feet several times after he found him walking with his wife on March