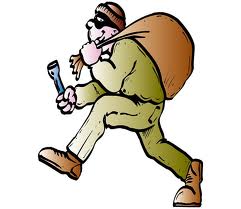 I stole underwear because 'I am n*ked under my skirt,' court told
In case the accused hadn't noticed "going commando" is the in thing with some women in town, as such she should have stayed away from stealing underwear.
Her situation is between a rock and a hard place, since the government banned the selling or wearing of used underwear. As such Lindiwe Nyoni is up for stealing underwear.
"Your honour as I am speaking I am n*ked under my skirt as I do not have any underwear to put on and that's forced me to steal so that I can have something to protect my intimate parts," she said.
She had stolen three women's knickers.
The court heard that on 1 November Nyoni who was all commando hatched a plan to steal underwear when she went to Edgars Stores situated at Corner 8th Avenue and Jason Moyo Street.
It is reported that upon arrival at the clothing shop, Nyoni just like any other genuine shopper unperturbedly entered and proceeded to the side with women's wear where she took a packet with three underwears and put it her handbag.
One of the workers who was closely monitoring Nyoni while committing the offence rushed and apprehended her before she made good her escape with the loot.
Upon being searched she was found in possession of the stolen items leading to her arrest. She was later taken to Bulawayo Central Police Station where charges of theft were filed against her.