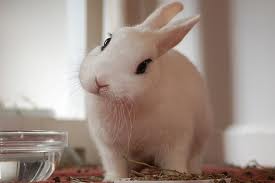 A BULAWAYO woman was recently stabbed on her waist and shoulder before being scalded with hot cooking oil after she demanded a dollar from a neighbour who had bought a panty from her.
Mary Maseko (27) of Nguboyenja suburb had bought underwear worth $1 on credit from Beatrice Ndlovu (25) and the agreement was that she would pay after an undisclosed time, a magistrate heard last week.
Ndlovu went to Maseko's residence to collect the debt and she found her in the kitchen preparing vegetables.
The court heard that when Maseko told Ndlovu that she did not have the money, Ndlovu demanded the underwear back.
This angered Maseko who took the knife she was cutting vegetables with and stabbed Ndlovu on her waist.
She went on to take a pan which was on the stove containing hot cooking oil and poured it on Ndlovu's shoulder, the court heard.
Bulawayo magistrate Ms Charity Maphosa sentenced Maseko to 12 months in prison.
"You are sentenced to 12 months in prison of which six months are suspended on condition of good behaviour. A further four months is suspended on condition that you perform 410 hours of community service at Nguboyenja police station.
"Two months are also suspended on condition that Maseko reimburses Ndlovu $132. The court will make this judgment a deterrent sentence that will put a warning to the would-be offenders in our society," Ms Maphosa said.
The $132 is for medical bills.
Prosecuting, Mr Dennmore Kasenza told the court that the conflict started when Ndlovu went to Maseko's house to collect her $1.
"A misunderstanding arose between the two women after Maseko indicated that she didn't have the $1," said Mr Kasenza.
Maseko then took a kitchen knife and stabbed Ndlovu on the waist.
The court heard that she proceeded to take a pan with cooking oil from the stove and poured it on Ndlovu's shoulder.
The matter was reported at Mzilikazi Police Station, leading to Maseko's arrest.