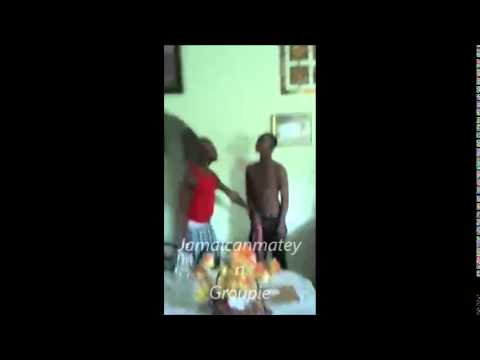 Devon 'Chris' Fray, the man who claimed there was a misconception about his relation with controversial Bishop Steven Ricketts, was killed on Thursday
Fray, 20, was shot and killed by unknown assailants at his home in Commodore district, about 1:10 am.
His death comes five months after Ricketts' SUV plunged into the Rio Cobre killing him and four others.
Following the bishop's death, an old video footage resurfaced of him allegedly beating Fray.
BISHOP WIELDING A MACHETE
The 33-second clip at the centre of the controversy was initially posted online in 2014. It shows the bishop wielding a machete, while grabbing a young Fray and enquiring about three hickeys on his neck.
In a subsequent bid to clear his name from allegations that he was Bishop Ricketts' lover, Fray reached out to THE STAR and did an interview.
He told THE STAR that the controversy surrounding the video has taken a toll on his life and that of his family members, so he wants to clear the air and move on.
"People was sending pure threats to me. All some young bwoy a seh dem wah kill me. My mother trouble with pressure and it a stress her out. She nuh know wah fi do," Fray lamented.
He stressed that the bishop never made any sexual advances towards him.
"He is nice, and kind, and so forth. He has done a lot for me. We would sit and eat, and drink, and reason. I'm so sad about his death, but all now me nuh cry because of this whole video thing," Fray said.
The cops said no motive has been established for the murder.