My husband wants me to swear over my sexual life, wife tells court •We already have a case at the appeal court —Husband
A woman, Mrs Mary Ike, has told a Jikwoyi customary court, Abuja, that her husband, Augustine Ike, wants her to swear before a deity that she has not had sexual intercourse with another man since they got married.
According to the News Agency of Nigeria (NAN), Mary said this when she testified in a divorce petition she filed against her husband during the week.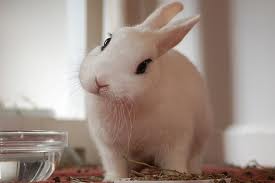 "My husband wants me to swear that I have never slept with any other man since we got marry.
"My husband and members of his kindred say I must swear to show that I am innocent of the allegation," she said.
Mary begs the court to dissolve the marriage because she does not want to run mad neither does she want her husband dead.
According to her, "the kinsmen say that if I swear and the deity finds me guilty that I will run mad.
"They also said that if I don't swear and I continue to make love with my husband, or even give him food or water to drink, that he will die.
"I don't want to run mad or have my husband dead, I just want to end this marriage," she said.
She also said that swearing before any deity is against her religion, adding "I cannot swear before any deity.
"If they want me to swear, they should bring me before the alter of God where we wedded," she said.
Mary begged the court to grant her custody of the children of the marriage.
Ike was also present in court and told newsmen that as far as he was concerned, this case was not going on.
He said, "I did not come to court today for this sitting, I only came to serve this court with our pending motion at the appeal court.
"Untill we are done from the appeal court, I will not say anything in this case," he said.
The presiding judge, Labaran Gusau, adjourned the case till September 21 for continuation of hearing.