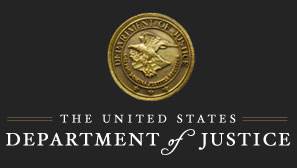 $20 Million Stolen Identity Refund Fraud Ring Indicted
Identities Stolen from Fort Benning, Various Alabama State Agencies and Call Center
Tracy Mitchell, Dameisha Mitchell, Latasha Mitchell, Keisha Lanier, Tameka Hoskins, Sharondra Johnson, Cynthia Johnson, Mequetta Snell-Quick, Talarious Paige and Patrice Taylor were indicted for their roles in a $20 million stolen identity refund fraud (SIRF) conspiracy, Assistant Attorney General Kathryn Keneally of the Justice Department's Tax Division and U.S. Attorney George L. Beck Jr. for the Middle District of Alabama announced today following the unsealing of the superseding indictment yesterday.
According to the superseding indictment, between January 2011 and December 2013, the defendants ran a large-scale identity theft ring in which they filed over 7,000 false tax returns that claimed in excess of $20 million in fraudulent claims. The defendants obtained stolen identities from various sources to be used in filing false returns. Tracy Mitchell worked at the hospital on Fort Benning in Columbus, Georgia, where she had access to the identification data of military personnel, including soldiers who were deployed to Afghanistan. Tracy Mitchell and her daughter, Latasha Mitchell, also obtained stolen identities from an Alabama state agency. Keisha Lanier obtained stolen identities from the Alabama Department of Corrections. Talarious Paige and Patrice Taylor worked in a call center for a Columbus company and stole identities.
According to the superseding indictment, in order to file tax returns, the defendants obtained Electronic Filing Numbers in the names of several tax preparation businesses. On behalf of those tax preparation businesses, the defendants applied for bank products from various financial institutions, which mailed blank check stock to the defendants' homes. The defendants directed anticipated tax refunds to prepaid debit cards, to U.S. Treasury checks and to financial institutions, which in turn issued the refunds via checks or prepaid debit cards. The defendants directed U.S. Treasury checks to be mailed to several addresses in Alabama and then obtained those checks from the mail. The defendants coordinated the cashing of the refund checks by sending various text messages among themselves. The defendants cashed the fraudulent checks at several businesses located in Alabama, Georgia and Kentucky. In addition to the conspiracy charge, the defendants are also charged with mail and wire fraud, access device fraud and aggravated identity theft.
An indictment merely alleges that crimes have been committed and the defendants are presumed innocent until proven guilty beyond a reasonable doubt. If convicted, each defendant faces a statutory maximum potential sentence of 10 years in prison for the conspiracy charge, a statutory maximum potential sentence of 20 years in prison for each wire and mail fraud count, a statutory maximum potential sentence of 15 years in prison for each access device fraud count, and a mandatory two year sentence in prison for each aggravated identity theft count. The defendants are also subject to fines, forfeiture and mandatory restitution if convicted.
The case was investigated by special agents of the Internal Revenue Service – Criminal Investigation and the U.S. Army – Criminal Investigation Division. Trial Attorney Michael Boteler of the Tax Division and Assistant U.S. Attorney Todd Brown for the Middle District of Alabama are prosecuting the case. The U.S. Attorney's Office for the Middle District of Georgia provided assistance in this matter.