I AM THE BREAD OF LIFE, I'M NOT THE CRUMBS OF LIFE!"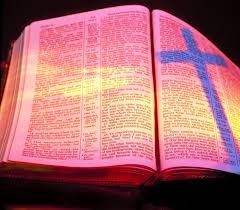 I have seen the LORD's GOODNESS!
HIS MERCIES & COMPASSION!
I have seen the LORD's GOODNESS!
HALLELUJAH PRAISE THE LORD!
O LORD YOU have been SO GOOD,
You ARE SO GOOD to me
O LORD YOU ARE EXCELLENT
In My Life EVERY DAY,
O LORD YOU ARE EXCELLENT
IN MY LIFE.
Good Morning FATHER,Good Morning Jesus,Good Morning Holy Spirit, Good Morning Family
We give GLORY to the LORD, HE REIGNS,
We give GLORY to the LORD HE REIGNS,
HE REIGNS HE REIGNS HE REIGNS
We give GLORY to the LORD HE REIGNS
Yes I, Yes I, Yes I know HE LIVES!
There's a WITNESS in my heart THAT HE LIVES,
STANDING on the RIGHT SIDE, Looking UP ABOVE,
I CAN tell THAT I KNOW THAT HE LIVES!
GOD is SPEAKING! "I AM THE BREAD OF LIFE, I'M NOT THE CRUMBS OF LIFE"
"…IF YOU FIND YOURSELF UNDER THE TABLE, THE HOME OF CRUMBS, INSTEAD OF ON THE ROYAL SEAT, IT'S TIME PAY THE SACRIFICE FOR KNOWLEDGE THAT TAKES YOU TO THE BANQUET OF THE HEAVENLY BAKER!"
HE Fed Elijah THREE TIMES IN THE CAVE!!! ANY TIME HE INVITES IT'S ALWAYS TO A LAVISH TABLE!
YOU HAVE A VERY BIG GOD! He said to the poor and needy suffering acute thirst: "I WILL OPEN RIVERS OF WATERS" FOR YOU! Not just a few cups of water! (Isaiah 41:17-18)
PLS get this RIGHT! Check your present condition to know if you QUALIFY for HIS invitation.
HE is NOT looking for the satiated, accomplished, psychedelic, fulfilled and possibility complacent candidate! HE is looking for FAILURES! HE is looking for the DISAPPOINTED! HE is looking for the economically BATTERED!
If you have money, I'm sad to tell you that you're NOT qualified! HE said I SHOULD GO to the Crossroads (Matthew 22:9). If you have acute THIRST (Isaiah 55:1-2) you're very qualified. If you're a money-spender, you would be disappointed at this Banquet because HE has ALREADY bought EVERYTHING with HIS precious Blood.
(THANK YOU HOLY SPIRIT, I welcome You with my tears!)
The crossroads is the centre of confusion where dark powers have completely decimated and buried many glorious destinies… Can I FIND you there now?😭
The crossroads is the place of sorrow and mourning! The crossroads is the palace of captives, it is the epicentre of the brokenhearted and the prisonyard of those in visible and invisible boundages, oh it's the habitations of the heavy-ladden and downcast! Check that condition of yours again and be sure that you QUALIFY for HIS invitation to this Banquet.
I groan in the spirit with sounds that cannot be uttered!
He SAID: "Get them out of the Crossroads and BRING them to my CROSS!"
"…PREPARE them for the FEAST! Teach them My Protocols, tell them I'M THE TABLE-CHANGER! WHEN I CHANGE THE TABLE, I WILL ALSO CHANGE YOUR DESTINY!"
DO IT LORD! DO IT LORD! DO IT LORD!
"TELL THEM THE TABLE IS MINE! AND I WILL REMOVE IT AND PUT IT WHERE I HAVE ORDERED YOU TO SIT DOWN!"
"…ASK OF ME AND SEEK ME IN THE TIME THAT I WOULD BE FOUND! THIS TABLE IS TOO BIG FOR ANY MAN, BUT THEY SAID "it is my table! it is my table!" PROVE ME NOW IF I WILL NOT OPEN THE RIVERS OF JOY UNSPEAKABLE FULL OF GLORY FOR THY LIFE!"
"…THINE HEART IS THE ENGINE ROOM OF MY MOVE, BUT IT IS TOO COLD AND TOO SMALL FOR WHAT I AM SET TO DO!"
"…I NEED YOUR COMPASSION FOR THE POOR & NEEDY AS MY DESCENDING STAIRS, WOULD YOU BE MY DOORKEEPER? I AM THE BOOKKEEPER, I'M COMING WITH MY RECORDS AND REWARDS. WOULD YOU BE MY GATEKEEPER?"
"… IF THINE HEART IS TOO COLD TO LOVE AND CARE FOR THE POOR & NEEDY, I WILL MOVE THROUGH ANOTHER VESSEL!"
"…IF YOU'RE TOO SELFISH ABOUT YOUR OWN NEEDS TO LOVE AND CARE FOR THE POOR & NEEDY, O I WILL RAISE UP THE DUST IN NUMBERS TO DO MY BID! ASK OF ME TO TOUCH THINE HEART WITH MY FINGER OF COMPASSION! ASK OF ME TO TOUCH THINE HEART WITH MY FIRE OF LOVE!"
"…I WILL SET UP A GRAVITATING CENTER HERE IN NIGERIA THAT WOULD PUT TO SHAME ANYTHING CALLED CHARITY YOU HAVE EVER WITNESSED!!!"
"…I SEEK A VESSEL OF COMPASSION WITH FIRE OF CHARITY AND ZEAL OF A LION TO BRING MY WILL TO PASS IN THIS LAND! WILL YOU GO FOR ME? WHO WILL I SEND?"
"…I AM THE CAPACITY YOU SEEK! I AM CAPACITY"
"…OBEDIENCE IS BETTER THAN SACRIFICE, THE ENERGY OF CARNALITY CANNOT DO MY WORK! THE WHOLE CREATION GROANS FOR THIS MANIFESTATION, WILL YOU STAND UP TO BE COUNTED AS MY GATEKEEPER?"
Thank You Holy Spirit…
Yes LORD! Yes LORD! From the bottom of my heart to the depths of my soul, I say YES, YES YES YES YES YES YES LORD COMPLETELY Yeeeeeeeeeessssssss!